BY TYLER DURDEN WEDNESDAY, APR 27, 2022 – 03:30 AM
Authored by Michael Snyder via TheMostImportantNews.com,
What we have witnessed so far is just the beginning of the story. The global response to the COVID pandemic during 2020 and 2021 created the most epic supply chain crisis in modern times, and now "black swan events" such as the war in Ukraine and the bird flu pandemic are making that supply chain crisis even worse. Unfortunately, more global difficulties are coming. There will be more war, there will be more pestilences, there will be more natural disasters, and even the United Nations is admitting that we are heading into the worst global food crisis since World War II. So if you think that global supply chain problems are severe now, just wait until you see what is coming next.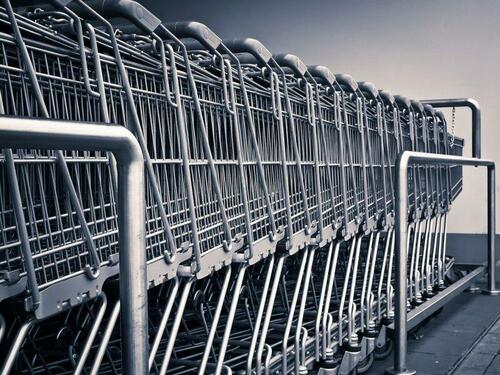 If you go into most major retailers today, you will notice that stock levels are lower than usual and there are some empty shelves.
But most items are still available most of the time, and that is good news.
Of course there are certain product categories that have been experiencing chronic shortages for an extended period of time. For example, supplies of canned pet food have been extremely tight for months on end…
The next time you go to the pet store don't be surprised to see some empty shelves.

Many pet stores are facing a shortage on canned pet food.
Right now, there just aren't enough cheap sources of chicken and turkey due to the bird flu pandemic, there is an ongoing shortage of aluminum, and there is a shortage of factory workers.
So the canned pet food shortage is not likely to be fixed any time soon.
Another shortage that is going to affect much of the country as we head into the summer months is the growing chlorine shortage.