electrons have consequences

gatito bueno 9-14-22
i don't mean to brag you guys, i think the europeans are copying my idea for infinite energy!
Javier Blas @JavierBlasOne takeaway from the @rte_france's winter electricity outlook published today: France is counting on importing electricity through Oct-Feb from European neighbors, including the UK. But the UK power grid is also counting on importing electricity from France this winter.September 14th 2022411 Retweets1,448 Likes
i'm sure glad i patented it!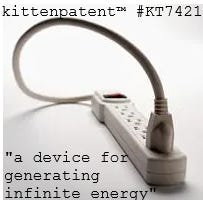 Subscribe to bad cattitude
come for the cat. stay for the toxoplasmosis.