So why is our atmosphere progressively filled with an increasing confusion of artificial electro-magnetic frequencies which can only harm life?
Frances Leader 6/19/22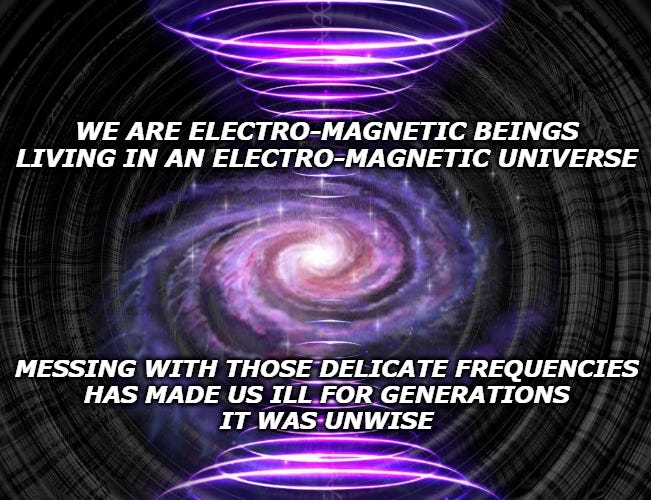 The Electric Universe theory highlights the importance of electricity throughout the Universe. It is based on the recognition of existing natural electrical phenomena (eg. lightning, St Elmo's Fire), and the known properties of plasmas (ionised "gases") which make up 99.999% of the visible universe, and react strongly to electro-magnetic fields. This link explains these phenomena.