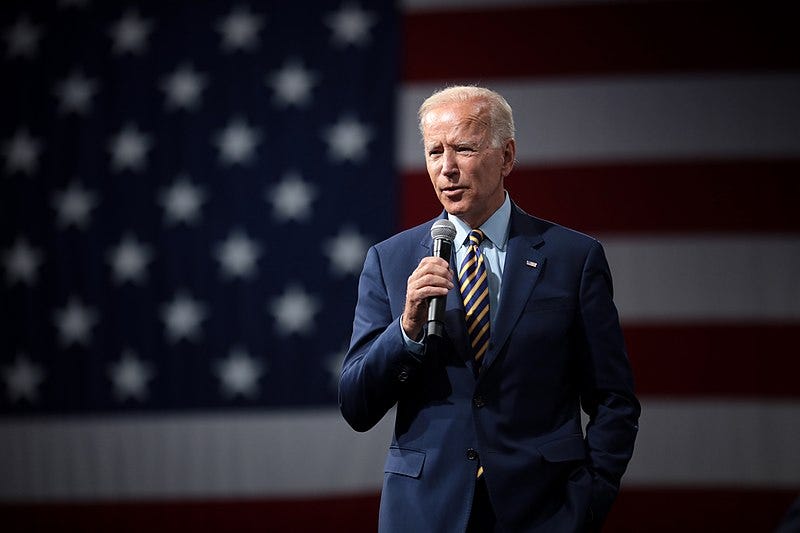 Listen to a reading of this article:
https://w.soundcloud.com/player/?auto_play=false&buying=false&liking=false&download=false&sharing=false&show_artwork=true&show_comments=false&show_playcount=false&show_user=true&hide_related=true&visual=false&start_track=0&url=https%3A%2F%2Fapi.soundcloud.com%2Ftracks%2F1264144447
❖
Antiwar libertarian hero Scott Horton has a viral tweet going around which reads simply, "Biden's refusal to attempt to negotiate an end to the war in Ukraine is the greatest scandal in American political history."
Kind of smacks you in the face, doesn't it? I've never seen anyone put it quite like that before, but if you think about it, how could it not be true?
It's just a simple fact that the Biden administration is actually hindering diplomatic efforts to negotiate an end to this war, and that it has refused to provide Ukraine with any kind of diplomatic negotiating power regarding the possible rollback of sanctions and other US measures to help secure peace. Washington's top diplomats have consistently been conspicuously absent from any kind of dialogue with their counterparts in Moscow.
Statements from the administration in fact indicate that they expect this war to drag on for a long time, making it abundantly clear that a swift end to minimize the death and destruction is not just uninteresting but undesirable for the US empire. Ukrainian media report that UK Prime Minister Boris Johnson told Zelensky on behalf of NATO powers that "even if Ukraine is ready to sign some agreements on guarantees with Putin, they are not."
Scott Horton @scotthortonshowBiden's refusal to attempt to negotiate an end to the war in Ukraine is the greatest scandal in American political history.May 5th 20221,766 Retweets8,558 Likes
And this isn't just another war. This is a proxy war being waged by one of the world's two top nuclear forces against the world's other top nuclear force. This is more serious than Iraq. It is more serious than Vietnam. It is more serious than any US war that has happened in the lifetime of anyone likely to be reading these words, because Russia has increasingly valid reasons to believe its very existence as a nation is being threatened. This is therefore a war that could very easily result in the death of everyone on earth.
The US Secretary of "Defense" has openly said that America's goal is to "weaken" Russia in this war. Biden himself has made statements which can only be interpreted as calls for regime change in Moscow. US officials have been leaking to the press claims that US intelligence has directly facilitated the killing of Russian generals and the sinking of a Russian war ship.
The imperial political/media class are not even denying that this is a US proxy war anymore. In an alarmingly rapid pivot from the mass media's earlier position that calling this a proxy war is merely an "accusation" promoted solely by Russia, we're now seeing the use of that term becoming more and more common in authorized news outlets. The New Yorker came right out and declared that the US is in "a full proxy war with Russia" the other day, and US congressman Seth Moulton recently told Fox News that the US is at war with Russia through a proxy.
"At the end of the day, we've got to realize we're at war, and we're not just at war to support the Ukrainians," Moulton said. "We're fundamentally at war, although it's somewhat through proxy, with Russia. And it's important that we win."
Eli Stein @Fight_Back_NYCWait what? We are officially in a proxy war with Russia? Did anyone sign up for this?