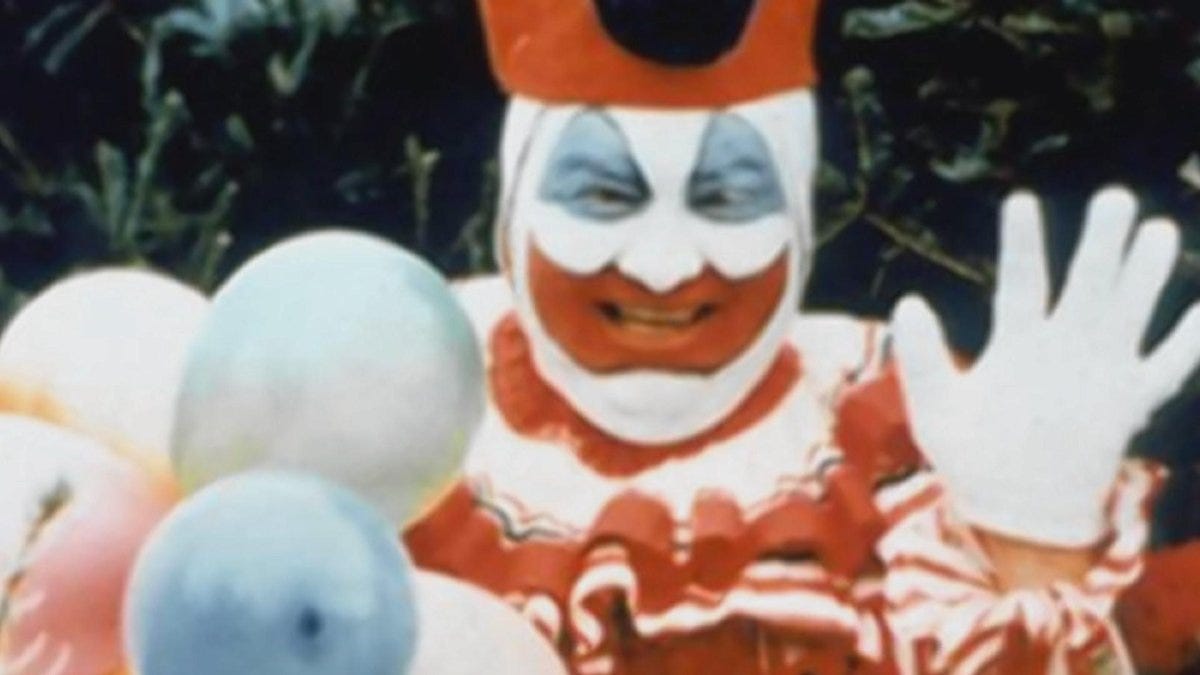 Listen to a reading of this article:
https://w.soundcloud.com/player/?auto_play=false&buying=false&liking=false&download=false&sharing=false&show_artwork=true&show_comments=false&show_playcount=false&show_user=true&hide_related=true&visual=false&start_track=0&url=https%3A%2F%2Fapi.soundcloud.com%2Ftracks%2F1263094297
❖
I've been watching The John Wayne Gacy Tapes on Netflix, which features previously unheard recordings of the serial killer known as "The Killer Clown" who murdered at least 33 teenage boys and young men in the 1970s. I wasn't able to finish it because I don't have that kind of stomach, but what jumped out at me listening to him was the way he talked about how much he loved power and what an easy time he had manipulating his way up the ladders of political influence.
Really makes you think about how many psychopaths who are just a little bit more functional must be in politics today, on all levels. Psychopaths who are deeply messed up inside but not quite so messed up that they enjoy strangling teenage boys to death after raping and torturing them. Or if they are that messed up they're clever enough to avoid getting caught. Or if they are that messed up and not clever enough to avoid getting caught, but their fetish for murder and suffering is satiated by something that's considered politically acceptable in our society, like war.