BY TYLER DURDEN SUNDAY, APR 10, 2022 – 05:10 AM
Authored by Katabella Roberts via The Epoch Times (emphasis ours),
Researchers have discovered microplastics deep in the lungs of living humans for the first time.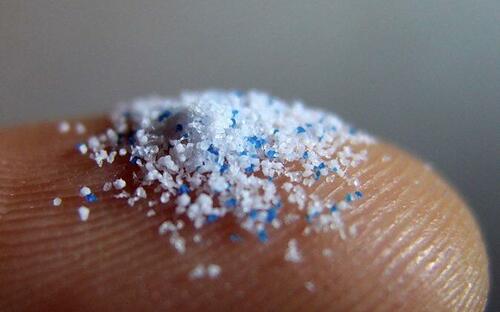 Scientists at Hull York Medical School in England published their findings in the journal Science of the Total Environment, the first such study to show microplastics in the lung tissue of live people.
Microplastics are extremely small plastic particles composed of mixtures of polymers and functional additives that measure less than five millimeters in size and are generally unintentionally released into the environment because of the disposal and breakdown of larger consumer products or industrial waste.
Researchers in the study collected lung tissue from living patients undergoing surgical procedures at Castle Hill Hospital and Hull University Teaching Hospitals NHS Trust before filtering it to see what was present.