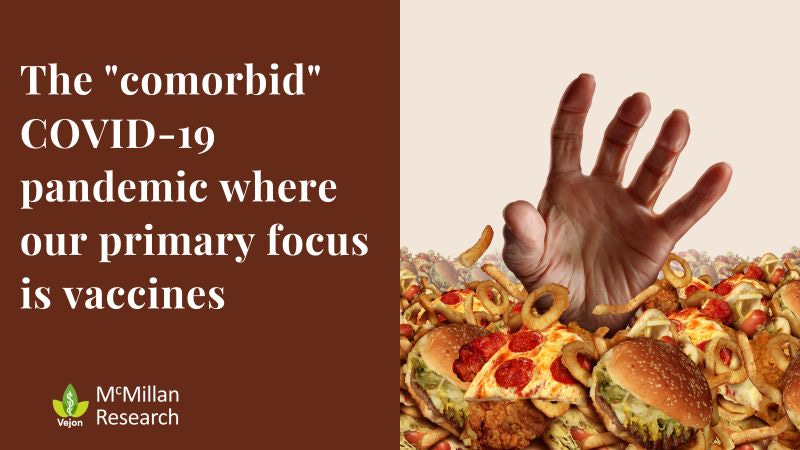 Out of 540,667 hospitalisations with COVID-19 in the USA, 95% had at least one comorbidity. The most common associated conditions for admission were, essential hypertension (50.4%), disorders of lipid metabolism (49.4%), and obesity (33.0%). The strongest risk factors for death were obesity, anxiety and fear-related disorders, and diabetes with complication.

Let me repeat that, the strongest risk factor for death among that hospitalised group, was obesity.

Has the general population been informed about where our public health priorities should be directed?

Imagine if a comprehensive health programme was started at the beginning of the pandemic. Where would we be now, 2 years down the line?

There has to be a better way.

Should healthy diet and exercise be mandated?
Link to our paper on COVID-19 autoimmunity here >
Subscribe to Vejon COVID-19 Review
By Dr Philip McMillan · Launched 4 months ago
Comprehensive overview of COVID-19 research by Dr Philip McMillan, focusing on autoimmunity as the primary pathology in the disease.