Damage to support structures raises the threat of an oil spill in a delicate ecosystem that would be difficult to clean up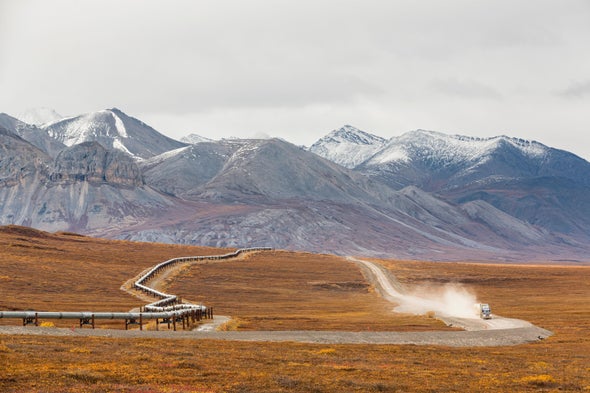 Thawing permafrost threatens to undermine the supports holding up an elevated section of the Trans-Alaska Pipeline, jeopardizing the structural integrity of one of the world's largest oil pipelines and raising the potential of an oil spill in a delicate and remote landscape where it would be extremely difficult to clean up.
The slope of permafrost where an 810-foot section of pipeline is secured has started to shift as it thaws, causing several of the braces holding up the pipeline to tilt and bend, according to an analysis by the Alaska Department of Natural Resources. The department has permitted construction of a cooling system designed to keep the permafrost surrounding the vulnerable section of pipeline just north of Fairbanks frozen, as well as to replace the damaged portions of the support structure.
full article here